The Apple Farm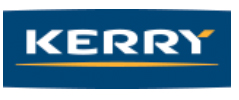 Kerry Group

Feger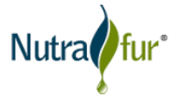 Nutrafur
Nutrafur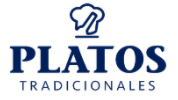 Platos Tradicionales
Optifreeze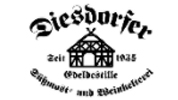 Diesdorfer

Pusonics S. L.
The Apple Farm

The Apple Farm is an SME located in county Tipperary in the south of Ireland. Apples have been grown in this area for hundreds of years, and since 1968 they have been planting more orchards to increase their supply. As well as apples, they grow pears, plums, sweet cherries, strawberries and raspberries. The Apple Farm company produce apple juice, mixed juices from their other fruits; all manufactured on site. They have a sparkling apple juice, and cider vinegar range as well and have a farm shop from which their produce is available all
year round.
Areas where MEF could be applied in current/future production:
Extraction of juices
Pasteurisation of juices*
Reducing microbial loads in juices prior to cider production
Heating water for CIP
Heating during jam production
Evaporation during jam production
Coagulation in waste streams
Assisting dry fruit production
Assisting peeling
Blanching
Enhance impregnation (e.g. folic acid into apple slices)
---
Kerry Group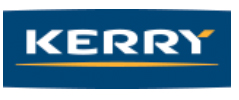 Kerry Group Global Technology & Innovation Centre was opened on 1st October 2015 and serves the Group's global and regional customers in the EMEA [Europe, Middle East and Africa] region.
Located on a 28 acre site, in Naas, Ireland, is one of six such global sites and provides key customers with access to the Group's complete breadth and depth of technologies, scientific research, innovation and applications expertise, across food, beverage and pharmaceutical markets.
In the proposed project, their focus will be on the application of MEF in the meat sector.
Areas where MEF could be applied in current/future meat product production:
Pasteurisation of meats*
Acceleration of drying
Tempering of meats
Jerky production
Pretreatments to enhance mass transfer (e.g. brine diffusion)
Heating water for CIP
Coagulation in waste streams*
Enhance impregnation (e.g. brine into meats)
Valorisation of waste streams (e.g. coagulation of proteins)
---
Feger

Feger di Gerardo Ferraioli SpA was founded in 1962. One of the leading Italian company on production of high quality canned peeled tomatoes, the Company's line of business includes the canning of fruits, vegetables, and fruit and vegetable juices.
Feger is interested to reach the Asian market, particularly the Japanese one and it is willing to test the feasibility of MEF heating and processing of "pesto" sauce (a famous Italian dressing for pasta and other food preparation, based on trimmed fresh basil and olive oil)
Areas where MEF could be applied in current/future production:
Blanching of leafy vegetables*
Rapid heating/sanitization/pasteurization of sauces based on fresh green leaves
Preservation of color and taste in sauces based on fresh green leaves, after heating processing
Pasteurization of sauces based on ground meat
Coagulation in waste streams.
---
Nutrafur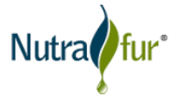 http://www.nutrafur.com/
Nutrafur SA is a world leader in developing, manufacturing and marketing natural plant extracts. Nutrafur was set up in 1998 and is a young and innovative company whose purpose is to use scientific knowledge to get the best out of nature. This is the reason why they manufacture 100% natural extracts using healthy raw materials and environmentally friendly processes.
Their special manufacturing processes are designed by their R & D + i Department and enable them to provide customers with a wide range of natural extracts containing high concentrations of active ingredients and to tailor their products specifically to our customers requirements.
Areas where MEF could be applied in current/future production:
Extraction from herbs, leaves and flowers*
Reduction of microbial load of extracts
Modification of cell structure for improving extraction
Reduction of energy consumption
---
Platos Tradicionales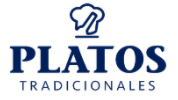 https://platostradicionales.com/
Platos Tradicionales was opened in 2006 with the purpose of meeting the needs of production and sales of ready meals at Mercadona supermarkets, which is the biggest supermarket chain in Spain, providing every store since 2008. For this reason, two leading companies in their sectors, Martinez Loriente and Fleury Michon, combined their knowledge and experience with Dunany Investments. The joint efforts of both entities has resulted Platos Tradicionales S.A. that becomes one of the most modern production plants in Europe, located in Buñol, Valencia,in an area of over 44,000 square meters, 21,000 square meters are the factory plant.
Platos Tradicionales facilities are equipped with the most sophisticated production systems in order to ensure consumers the maximum guarantee of quality, food safety and service. Rice, pasta and roasted meats are the main meals manufactured by this Platos Tradicionales
Areas where MEF could be applied in current/future production:
Pasteurisation*
Cooking of sauces and meat
Heating water for CIP
Coagulation in waste streams
Energy reduction
---
Optifreeze
https://optifreeze.se/
Optifreeze was founded in 2011. OptiFreeze owns a patented technology that enhances taste, shape and texture of fruit and vegetables throughout the freezing and defrosting (thawing) process using pulsed electric fields (PEF).
The technology provides new business opportunities for food processors and distributors all around the world. The cryoprotectants used in the process to protect the cells, which enhance the taste, shape, texture and shelf life.
Areas where MEF could be applied in current/future production:
Impregnation of Cryoprotectants
---
Diesdorfer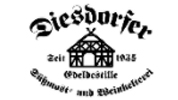 https://www.diesdorfer.de/
Diesdorfer was established in 1935 and is dedicated to the production and marketing of high-quality fruit juices and nectars, fruit wines and fruit spirits. They currently have 13 employees. 3 continuously and periodically up-to-date pressing systems are able for de-juicing up to 3000 t of fruits and vegetables per year.
The seasonally delivered raw materials are stored, washed, crushed and pressed within a short time to guarantee best qualities. Fresh juices are bottled using a hotfill glass bottling line. Products are distributed in mid-German states. Customers range from small local business to larger retailers and processing clients from abroad.
Areas where MEF could be applied in current/future production:
Extraction of high valuable exotic juices*
Pasteurisation of juices
Blanching of whole fruits
Evaporation during jam production
Impact on dietary fibre*
Microbial stabilisation of intermediate products
---
Pusonics S. L.

Pusonics S. L. is a spin-off company created for transferring to industry and R&D centers the new power ultrasonic technologies initially developed at the Spanish Higher Council for Scientific Research (CSIC) by the Power Ultrasonics Group, PUG of the former Institute of Acoustics (now integrated into ITEFI, "L. Torres Quevedo") then headed by Prof. Gallego-Juárez. The PUG carried out research activity for more than 40 years in power ultrasonic industrial applications being declared by the Board of the International Congress of Ultrasound in 2009 as "the world leader in this important field".
The core business of the company is the design of novel ultrasonic technology and the customization of existing ultrasonic solutions. Pusonics collaborates with Research Institutions, Universities and Industries around the world towards the design of novel devices for efficient application of highly focused ultrasound energy in gas, liquid, solid, and multiphasic media. The capacities of the company include
The capacities of the company include
Exclusive supplier of the Airborne Ultrasonic System (AUS), a high power ultrasonic generator capable of efficiently transmit highly focused or coherent acoustic waves in fluids (gases and liquids) and multiphase media.
Development of custom-based ultrasonic system solutions according to client requirements via conceptual design, finite element modeling, and system prototyping.
Consulting Services in High Power Ultrasonic technology, specifically in relation to the design of high power transducers, sonotrodes, and tuned assemblies for industrial applications.
Design, development and manufacture of competitive high-tech ultrasonic devices and components according to the OEM market needs
---