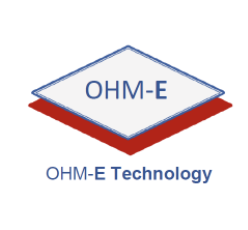 OHM-E Technology is a consulting company working with Industry and Academia on innovating intensified or Advanced Thermal Processes and processes addressing Societal Challenges (food security and sustainability, food safety, waste minimisation).
The owner, Mr. Norman J Maloney is a Mechanical Engineer by discipline and has worked extensively on electro-technology thermal processes very often incorporating volumetric heating, looking to intensify or improve the effectiveness of industrial processes.
Maloney's expertise include:
Microwave

Radio Frequency

Ohmic Heating

MEF/PEF

Induction Heating

MW/RF combined with Hot-Air/Steam/Infra-Red

Steam and Vapour Compression Cycles and Superheated Steam
Mr. Maloney has extensive experience in process design, process implementation in industry and worldwide, technology transfer, collaborative R&D, and bridging/working between academia and industry. Before starting OHM-E Technology, Mr. Maloney worked at Electricity Council Research Centre (Capenhurst), EA Technology (Capenhurst), Petrie Technologies/NIS and C-Tech Innovation. He played a pivotal role in the development and realisation of numerous commercially available technologies, Microwave and RF assisted, and Ohmic, C-Tech's C-Joule™ and C-Wave™ range formerly Qulom™, EA Technology's MAGF firing processes, Carbolite's and Ceralink's MATTM kilns, Petrie Technologies ARFATM drying and defrosting, Allied Bakeries "Invisible Crust" product microwave assisted baking process.
Contribution in MEFPROC Project
OHM-E Technology is one of the innovation hubs which are collaborating with MEFPROC project partners in designing, upgrading, optimization of MEF and US assisted MEF treatments.
Contacts
Norman Maloney
Tel: +44 (0) 7478 275257
E-mail: maloneynjm@ohmetechnology.com
---